Financing and Insurance
Home
»
Financing and Insurance
At Tucson Plastic Surgery, there are never any hidden costs. During your consultation, we will notify you of the exact, all-inclusive fee for your desired cosmetic procedures. Having breast reconstruction with us, again we will be able to tell you in advance the exact, complete cost to you for your reconstructive surgery: no surprises.
If plastic surgery financing is necessary for you, we will be happy to assist you in completing an application for convenient financing options. We are proud to partner with CareCredit, an industry leader in patient financing.
For patients who prefer more time to pay, CareCredit offers a great deal of flexibility with competitive monthly payments. For over 30 years, CareCredit has worked to ensure people have access to the care they need, when they need it, whether it be cosmetic or reconstructive surgery. Yes, Care Credit can be used to pay your out-of-pocket deductibles and co-pays.
We offer 0% or no interest options when paying in full in 6-12 months.
There are also 24- and 36-month options with fixed payment amounts with low-interest rates.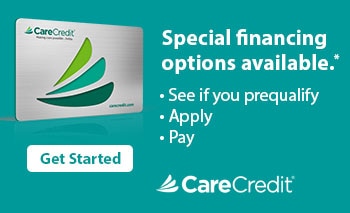 We work will almost all insurance plans excluding Medicare, Medicaid, and Access. The best way to find out about your coverage is by speaking with our billing experts at Med Billing Solutions after your consultation. Chany and her team of experts can help you walk through the insurance process from start to finish.